Updates and News
7/1/2023- Supplemental Rose Reder Memorial Scholarship Winners
Congratulations to all the 2023 Rose Reder Memorial Scholarship Winners!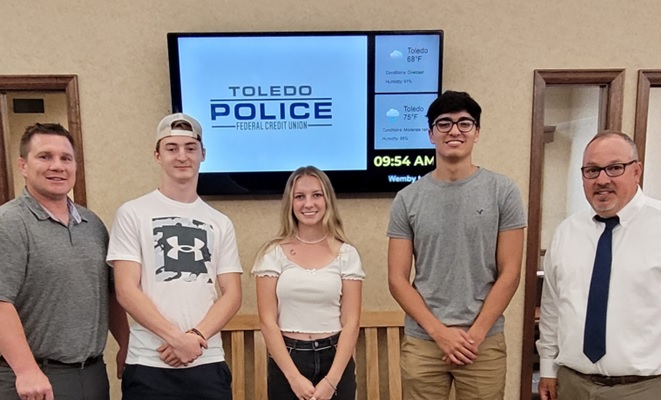 For the first time ever, your Toledo Police Federal Credit Union, in partnership with the Rose Reder Memorial Scholarship, teamed up to provide 3 supplemental, $1,000 scholarships to Rose Reder Scholarship winners who happened to be Credit Union Members. We hope to make this an ongoing tradition in continued support and partnership with this wonderful scholarship program! Congratulations, Dylan Taylor, Makenna Lenhardt and Braiden Vargas! We wish you the best of luck in your future endeavors.
5/1/2023 Building Update
Many of you have been asking, and we are pleased to tell you we have finally reached an agreement with a builder to construct our replacement office for our current location you all have come to know at 4280 Heatherdowns. Our little corner located at Heatherdowns and Eastgate has served us well over the last 27 years. We appreciate everyone's patience as we navigated this initial design phase, it did take us some time to locate a builder that was willing to work as hard as we are to build a value-added facility with all our requirements. We have had tremendous growth over the last 5 years exploding from a $35 Million dollar company in 2018 to over $53 Million at the end of March in 2023! Because of this we found ourselves in desperate need of more space for additional staff to serve our members as well as a sound foundation of more current technology to support all the electronic services we have been rolling out over the last few years.
Our new building will feature 6 offices for additional employees, a board room so our elected officials can meet on site and be more involved with the day-to-day operations, and finally... a drive thru! Many members have asked for this feature and during the COVID lockdown it became clear that a drive-thru is a must-have feature for our members and staff. We also will have a computer network designed with security in mind to protect our members data and information.
As it is scheduled today, we have accepted the design and we are waiting on the County to issue permits in order for construction to begin. We are told this permit phase can take up to 30 days to complete. This means, you should start seeing progress in early June at our lot and new home, located at 2340 S. Reynolds Road. We have been told that construction should take between 6 and 8 months. Below are a few preliminary drawings of our initial design. We will update this page as building continues to help keep everyone informed and up-to-date with all the information as we receive it.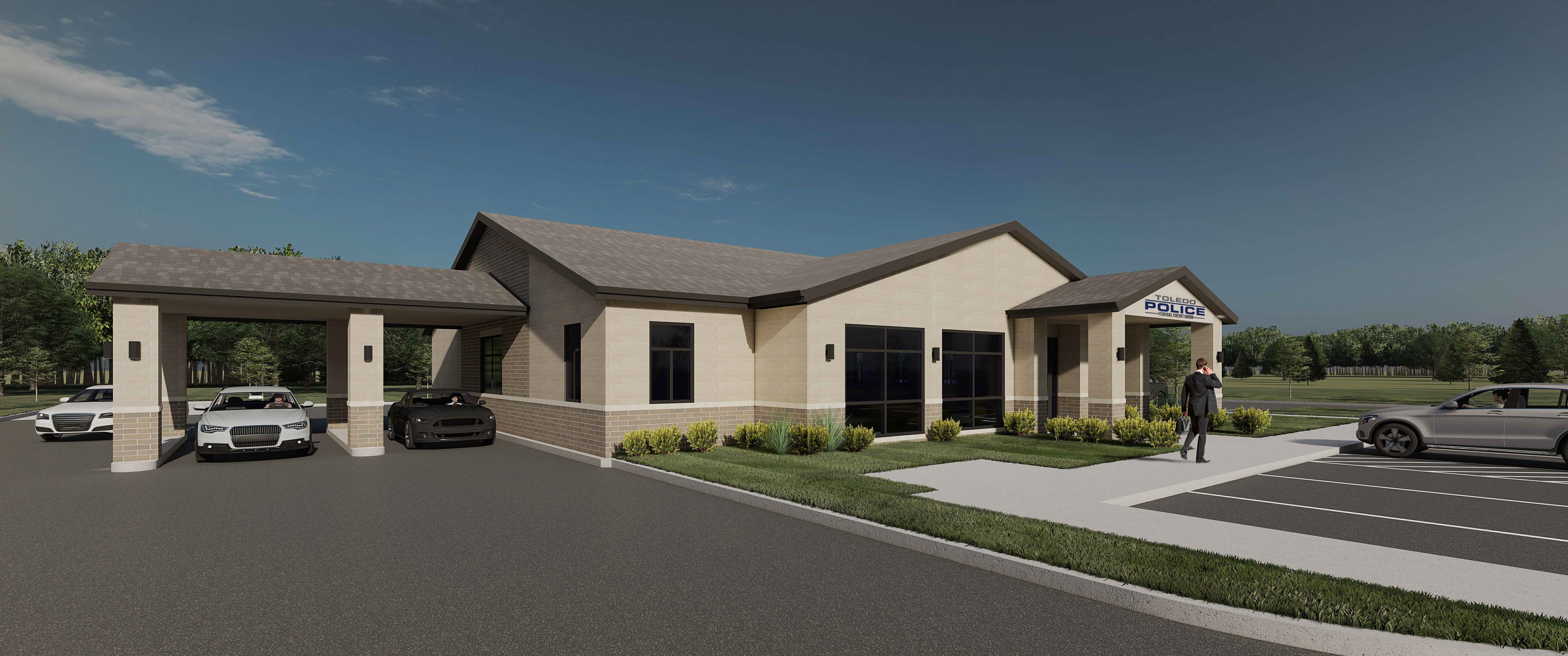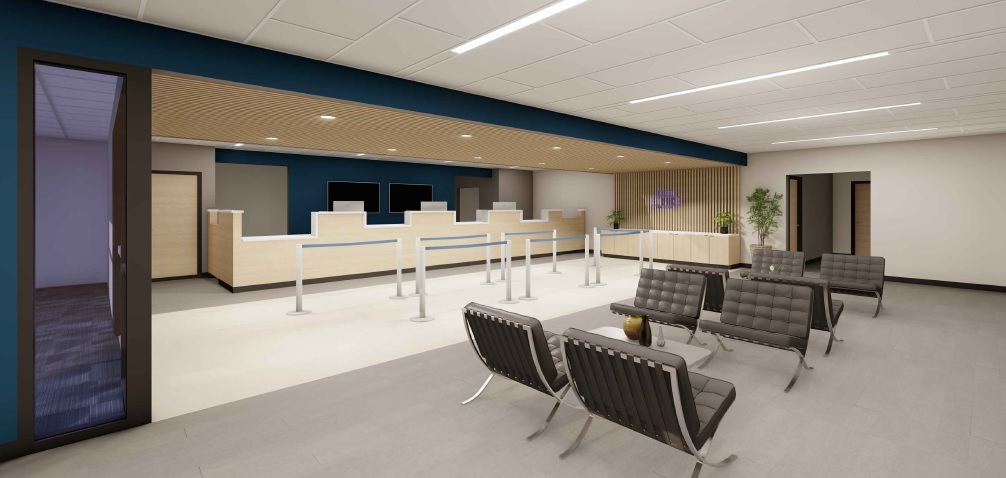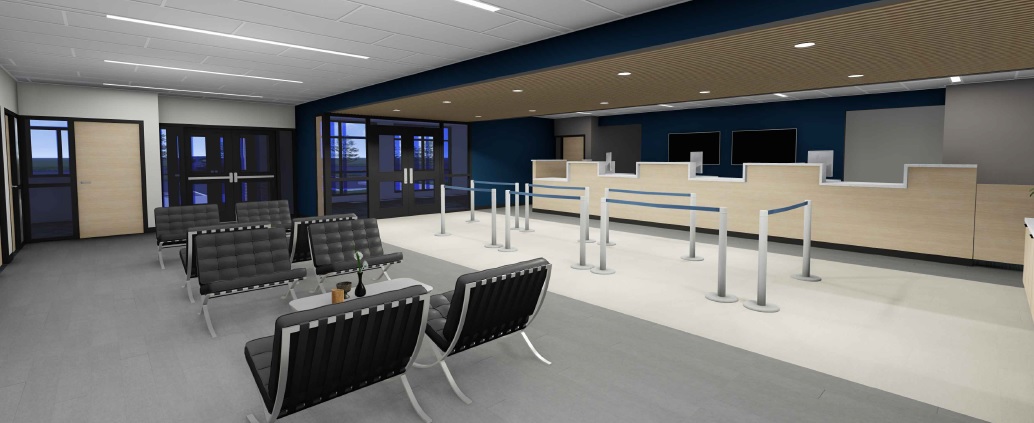 2021 Annual Meeting Information
Covid once again has forced us to host our annual meeting virtually. Follow this link to view an update from Board President, Louie Espinosa and CEO, Ryan Hieber. <<HERE>>
To view the Credit Union's 2021 financial statement click <<HERE>>

SCAM WARNINGS
This may seem obvious, but if someone says you have money coming to you but you didnt do anything to earn that money, IT IS MOST DEFINITELY A SCAM! Please remember the IRS or Social Security will never contact you by phone and they WILL NEVER ASK YOU TO PROVIDE YOUR SOCIAL SECURITY NUMBER (they already have it).
If you receive a phone call from anyone who wants your personal information, we highly reccomend hanging up, and calling that company/organization back through a verified number. This way, you ensure you are always talking to people representing the actual organization.
If you receive a W2 for unemployment that you didnt receive, contact your tax preparer IMMEDIATELY.
Keep your personal and financial information safe and secure. We reccomend hand delivering your inportant tax documents whenever possible. Please dont place yourself in a situation where your valuable information could become lost or stolen.
Go to main navigation