If you are having difficulty accessing our website or require additional assistance with learning about our credit union and our services; please call us directly at (419) 385-0101 and we will be happy to assist you.






In Memory of Anthony Dia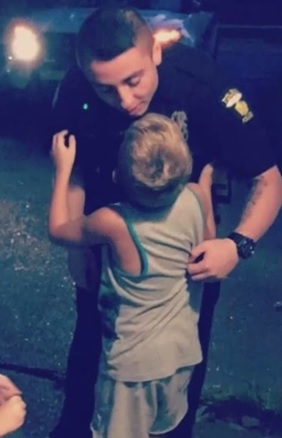 On Wednesday, October 7 at 11a.m. we live streamed the presentation of our Annual Meeting Information via Facebook Live.
To view this presentation please follow this link: << HERE>>>
To view the 2019 Financial Statement click << HERE>>
Attention Toledo Police Credit Card Account Holders:

By now, you should have received your brand-new Toledo Police Federal Credit Union Credit Card. You will know this card is new because this card will be a black card with silver highlights as seen below. This will be your new card moving forward and we are happy to share with you the differences and we are excited about a few upcoming changes.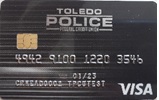 One of these new changes is a NEW rewards program. As many of you have seen already, we have done away with the old Scorecard program. But dont be worried, we transferred everyone's point balances to our new program. To check out the NEW Uchoose Rewards program, register your new Uchoose account at www.uchooserewards.com.
CREDIT UNION INFORMATION ABOUT THE COVID-19 CORONA VIRUS <<CLICK HERE>>
(THIS WILL BE UPDATED WITH THE MOST CURRENT INFORMATION AS IT BECOMES AVAILABLE- Last Update 6/1/2020)
TO REPORT A LOST/STOLEN DEBIT OR CREDIT CARD PLEASE CALL US IMMEDIATELY
AT 419-385-0101

IF THIS HAPPENS OUTSIDE OF BUSINESS HOURS PLEASE CALL:
DEBIT CARDS: 1-800-992-3808
CREDIT CARDS: 1-800-991-4964
To manage your own debit card, consider downloading Card Valet. This app is available in your app store and
it replaces Mobi Money. It will help you protect your debit card through your mobile device by sending alerts
telling you when, where and how your cards are used. This app will also turn your card on and off
should it ever be lost or stolen.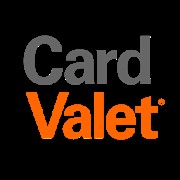 TPFCU employees are registered with the National Mortgage Licensing System


CURRENT NMLS IDS
By clicking some web links, you will be leaving Toledo Police Federal Credit Union's web site and directed to an external web site located on another server. TPFCU has no responsibility for any external website and neither endorses the information, content, presentation or accuracy nor makes any warranty expressed or implied regarding any external site. Federal regulation requires this notice. Unauthorized use or acces of this website is not permitted and may consitute a crime that may be punishable by law.
Go to main navigation