If you are having difficulty accessing our website or require additional assistance with learning about our credit union and our services; please call us directly at (419) 385-0101 and we will be happy to assist you.

Upcoming Changes to your Online Banking Account
Coming at the end of May, 2021, we will be upgrading our online banking platform and mobile app in an effort to enhance our online account security through enhanced encryption as well as expanding the services these technologies offer to you! We urge you to check back here and to watch your statements for directions on how to make the change to VIRTUAL BRANCH as smooth and easy as possible.
Once the change occurs:
You will be directed to our new VIRTUAL BRANCH online banking site. It will look different so please do not be alarmed.
We are taking steps to automatically enroll you in the new VIRTUAL BRANCH website. IF you are presently an active online user of our old COPS system, you should not have to enroll again in the new VIRTUAL BRANCH service.
You will need to go out to your phone provider's app store and download our new mobile app.

You need to be aware that if you have payments scheduled through COPS PAY this application will cease 5/15/2021 and you will need to reenter this information in CheckFree our new bill payment program on VIRTUAL BRANCH. We will be calling our active users to assist them with this transition personally.
Virtual Branch is the latest technology in online banking. With 25 years of improvements to our current technology. Virtual Branch will be a huge upgrade for anyone who chooses to manage your accounts online.
Virtual Branch provides you the ability to:
Access your account balances and history

Keep your information secure with enhanced encryption

Transfer funds & make loan payments

Remote Capture Deposit

Schedule automatic transfers

View copies of cleared share draft checks

Send/receive secure emails to & from TPFCU

Manage your accounts from home, 24/7

Monitor your account(s) history

Make loan payments

Set alerts and reminders

Setup recurring payments

Enroll in eStatements

A Bill Pay service to pay all your bills

Transfer funds & make loan payments




Our Heatherdowns Location May Be Moving.

Click the image above for all the details.


If your current Mortgage Rate is over 3.5% we hope you will give us a call! Currently our Mortgage rates are at an all time low. Whether you want to pull cash out for a special project, a large purchase, or just so you pay your house off faster, we offer second mortgage refinances with 2-5xs LESS IN CLOSING COSTS than other institutions! Call today to see how we can help you out!
Now is the time to fill a seat and get involved in the future growth and progress of YOUR credit union! The Nominating Committee is seeking candidates to run for the Board and will accept nominations by petition now through 4/30/2021.
Find our petition either ONLINE <<HERE>> or at either of our Police Credit Union Offices today!
CREDIT UNION INFORMATION ABOUT THE COVID-19 CORONA VIRUS <<CLICK HERE>>
(THIS WILL BE UPDATED WITH THE MOST CURRENT INFORMATION AS IT BECOMES AVAILABLE- Last Update 2/1/2021)
TO REPORT A LOST/STOLEN DEBIT OR CREDIT CARD PLEASE CALL US IMMEDIATELY
AT 419-385-0101

IF THIS HAPPENS OUTSIDE OF BUSINESS HOURS PLEASE CALL:
DEBIT CARDS: 1-800-992-3808
CREDIT CARDS: 1-800-991-4964
To manage your own debit card, consider downloading Card Valet. This app is available in your app store and
it replaces Mobi Money. It will help you protect your debit card through your mobile device by sending alerts
telling you when, where and how your cards are used. This app will also turn your card on and off
should it ever be lost or stolen.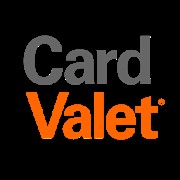 TPFCU employees are registered with the National Mortgage Licensing System


CURRENT NMLS IDS
By clicking some web links, you will be leaving Toledo Police Federal Credit Union's web site and directed to an external web site located on another server. TPFCU has no responsibility for any external website and neither endorses the information, content, presentation or accuracy nor makes any warranty expressed or implied regarding any external site. Federal regulation requires this notice. Unauthorized use or acces of this website is not permitted and may consitute a crime that may be punishable by law.
Go to main navigation