If you are having difficulty accessing our website or require additional assistance with learning about our credit union and our services; please call us directly at (419) 385-0101 and we will be happy to assist you.

Please call us if you are facing any difficulty taking making your monthly payments due to the COVID-19 (Coronavirus) situation. We are offering FREE payment deferrals to those who are currently out of work due to the government ordered shutdown. 419.385.0101
CREDIT UNION INFORMATION ABOUT THE COVID-19 CORONA VIRUS <<CLICK HERE>>
(THIS WILL BE UPDATED WITH THE MOST CURRENT INFORMATION AS IT BECOMES AVAILABLE)
The Governor's Shelter in place order effective 12:00 AM on 3/24/2020 has forced non-essential business to close their doors. Toledo Police Federal Credit Union, a financial institution, is deemed essential. We would ask that you do your part, by adhering to the governor's order to not venture out unless absolutely necessary. This will help keep you, as well as those you might encounter, healthy. Toledo Police Federal Credit Union has online banking, online bill pay, a mobile app, debit cards (to both deposit and withdraw cash at ATM's), and of course we are available by phone to handle all other needs you may have. Help keep us healthy and working! PLEASE, if your transaction can be done outside of our branch we kindly ask you to do all that you can to keep from coming in at this time.
Effective Monday, March 23, 2020, Toledo Police Credit Union will be operating under a 2-shift system with our employees. This means our hours of operation will be Monday thru Friday, 9:00 AM thru 4:00 PM. Again, we ask, if you are sick or have symptoms of the cold or flu, please make plans to not come into the branch in-person. We are trying all we can do to stay healthy and open for your financial needs.
TO REPORT A LOST/STOLEN DEBIT OR CREDIT CARD PLEASE CALL US IMMEDIATELY
AT 419-385-0101

IF THIS HAPPENS OUTSIDE OF BUSINESS HOURS PLEASE CALL:
DEBIT CARDS: 1-800-992-3808
CREDIT CARDS: 1-800-991-4964
To manage your own debit card, consider downloading Card Valet. This app is available in your app store and
it replaces Mobi Money. It will help you protect your debit card through your mobile device by sending alerts
telling you when, where and how your cards are used. This app will also turn your card on and off
should it ever be lost or stolen.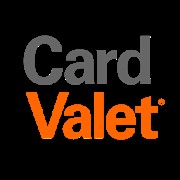 TPFCU employees are registered with the National Mortgage Licensing System


CURRENT NMLS IDS
By clicking some web links, you will be leaving Toledo Police Federal Credit Union's web site and directed to an external web site located on another server. TPFCU has no responsibility for any external website and neither endorses the information, content, presentation or accuracy nor makes any warranty expressed or implied regarding any external site. Federal regulation requires this notice. Unauthorized use or acces of this website is not permitted and may consitute a crime that may be punishable by law.
Go to main navigation